Grow Your Brand With Video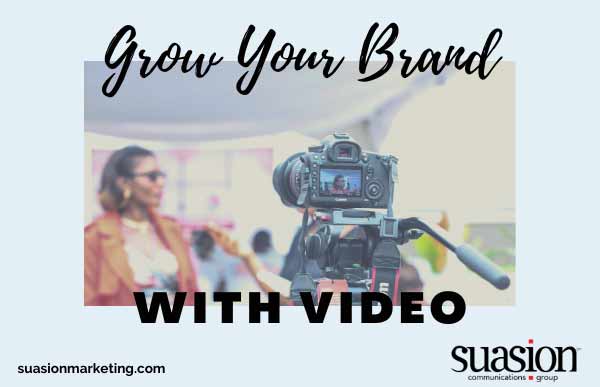 Everywhere you look, brands big and small have begun to implement video content into their marketing strategies. An eye-catching video attracts consumers' attention and holds it for a longer period of time than nearly any other type of marketing. Some of the most impactful methods of using video are using live feeds, repurposing and cross posting content to all social media accounts, and recording longer videos (10+ minutes) and cutting them up into shorter clips for use across all sites.
Many marketers have found that utilizing live video feeds as a content source is very effective. Instagram, Facebook, Twitter and LinkedIn all have integrated live streaming video into their platforms, allowing viewers to feel as if they are right there in real time. The use of live video gives the consumer a sense of being present and also gives them a reason to continue to watch and engage with your content. Stay ahead of the curve and draw in new viewers with live video where viewers can like, comment and even react in real time.
Some of the best video will come straight from your phone – whether you capture behind the scenes footage, pre-event promos or just straight updates with your team. Some great online sources for video include Canva, iStock and many others.
Be sure to cross-post and repurpose video content on every platform. This helps to give your business a sense of variety, and allows you to interact with consumers on different platforms. Get creative and draw your customers in with fun and engaging content. Remember, your business' customers are top priority – see which platforms they interact with most, and go from there.
Visit this link for more information.
Suasion Communications Group is an award-winning, boutique agency with a passion for branding, public relations, digital and creative design. If you would like to learn more about how our team can help grow your business or organization, call 609-653-0400 x103.