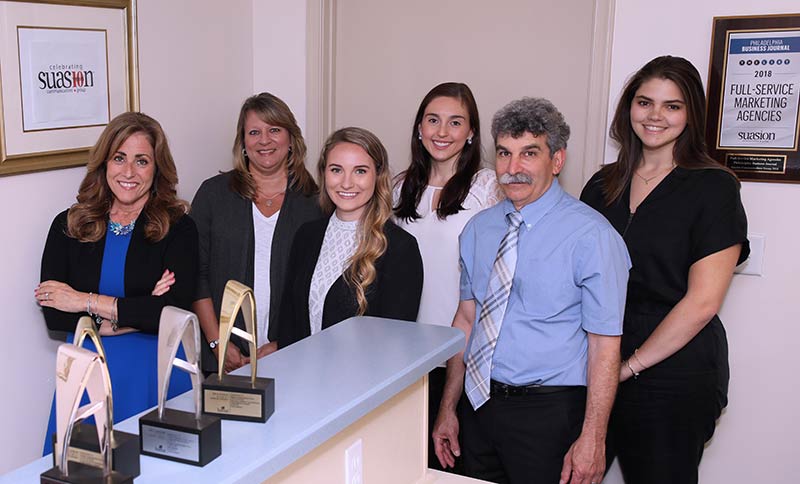 Suasion Communications Group executes highly successful branding, public relations, digital and marketing campaigns for municipal, hospitality, tourism, retail, professional, health care and non-profit organizations. An award-winning, omni-channel communications agency, Suasion offers highly customized campaigns that incorporate a rich mix of marketing and incisive business expertise.
Comprised of innovative, passionate and creative professionals who are selflessly dedicated to successfully elevating client brands in the marketplace, the Suasion team provides a complete suite of communications services that drive traffic, improve brand awareness and increase sales through customer acquisition and retention.
Our award-winning services include: brand strategy, public relations, digital marketing, creative design, and crisis management. We handle ongoing full-scale campaigns, as well as project clients.
In 2023, Suasion celebrates its 16th anniversary. Located in Somers Point and Haddonfield, NJ, Suasion is a certified Category 1 & 4 approved New Jersey Small Business Enterprise under the NJ Small Business Set-Aside Act and Minority and Women Certification Program.