Adapting to Change: 8 Tips for Entrepreneurs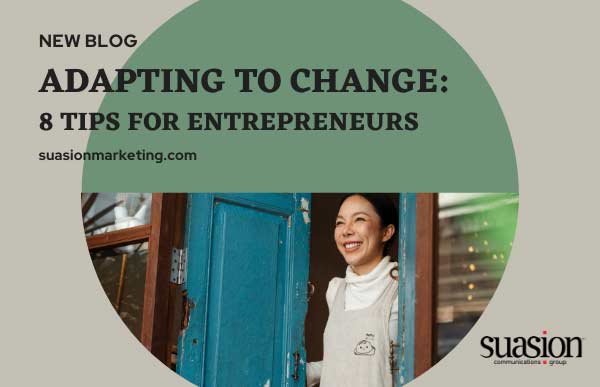 Entrepreneurs know how to take a complex, changing and interconnected set of conditions, with expected and unexpected factors; and assess and synthesize the information in order to reach conclusions and make decisions. They demonstrate tolerance and adaptability to adjust thinking as necessary when dealing with highly ambiguous, incomplete and unpredictable situations. Entrepreneurs also understand how to navigate the 'perpetual whitewater' of planning in the current.
Tolerance of Ambiguity (TOA) refers to the extent to which individuals are naturally comfortable with ambiguous situations. It has been defined as the tendency of an individual to perceive ambiguous situations as desirable.
 A person with high TOA is:
Comfortable with ambiguous situations.
Perceives situations as desirable, challenging, and interesting.
Strives to resolve problems or situations that appear to be complex or novel.
Wondering how can you build your Tolerance of Ambiguity? Read these eight tips:
Master Mindfulness
Be able to regulate and control your emotions, handle stress and be in the present moment. A mental state of openness, awareness and focus is key.
Be Assertive
Take charge and control of situations and don't wait for others to lead. Seek to influence others, prepare to present opinions and have a say.
Focus on What Matters
Minimize distractions, noise and focus on important tasks. Focusing on what matters is a habit to cultivate.
Practice Agility
Be flexible when change or uncertainty is present in the workplace. Expect success, but also have realistic expectations. Do not let the desire for perfection impede your progress. Try not to get bogged down with details and rewire mindsets to accept that perfection is not obtainable nor a worthy endeavor.
Cultivate Curiosity
Interact with others by effectively communicating and listening to co-workers. Ask questions that encourage curiosity and lead to identifying possible solutions. Encourage participation by posing questions and creating professional relationships and networks for diversity of thought. Share ideas that begin to open and connect the ideas of different people.
Act Courageously
Courage is exhibited by those who are able to face their fears, step out of their comfort zone and back their own opinions and beliefs. It is also the ability to stand up to others and tell the truth, even when there is unpopular opinion and negative consequences. Courageous people are able to face uncomfortable situations and are comfortable with not knowing all of the answers.
Let Go & Move On
Don't dwell on mistakes – learn from them! Be able to 'unhook' yourself from the past and not dwell on missed opportunities, hurts or mistakes. Letting go and moving on is the ability to not blame yourself for mistakes and not have regrets or rethink too much. Once you make a decision, don't look back!
Think Differently
Develop your creativity at work when problems arise. Use your imagination to think outside of the box, as well as question existing ways of doing things. The aptitude to challenge the status quo and draw on a range of ideas assists with navigating ambiguous situations.
Reference: Katsaros, K.K., Tsirkas, A.N. & Nicolaraidis, C.S. (2014) Managers' workplace attitudes, tolerance of ambiguity and firm performance Management Research Review.
Entrepreneurs anticipate impact of change and directs others to smoothly shift gears. They use ingenuity in dealing with ambiguous situations, and guides others to copy. Entrepreneurs thrive on situations involving risk and uncertainty, remain calm and focused during times of change and maintain productivity when implementing new procedures.
Suasion Communications Group is a boutique agency with a passion for branding, public relations, digital and creative design. Call our team, who specializes in building distinctive, highly profitable brands that resonate and communicate your purpose. Learn more about how our team can help grow your business and/or organization by calling 609-653-0400 x103.